In a world where privileged upbringing and right connections often pave the path to success, the life of Chavala Babu Rao is a testament to the triumph of a simple man's indomitable spirit of perseverance against all odds. Raised in a lowly agricultural non-landholding family, Chavala Babu Rao toiled in the fields along with his mother at a tender age, having dropped out of school after studying 7th Standard. Undeterred by his straitened circumstances, he later picked up from where he left his educational journey and passed his school final examination as a private candidate. His remarkable journey continued, and he excelled academically, leaving an indelible mark at the inter-university and State levels. Today, he holds the coveted position of Vice-Chairman & Managing Director of APOILFED and serves as the Managing Director of the Mulapeta Port Development Corporation Ltd.
Babu Rao's phenomenal rise in bureaucratic career has few parallels. In the process, he got multiple opportunities to be associated with prominent personalities like former PM Atal Behari Vajpayee and former Lok Sabha Speaker GMC Balayogi. He served as the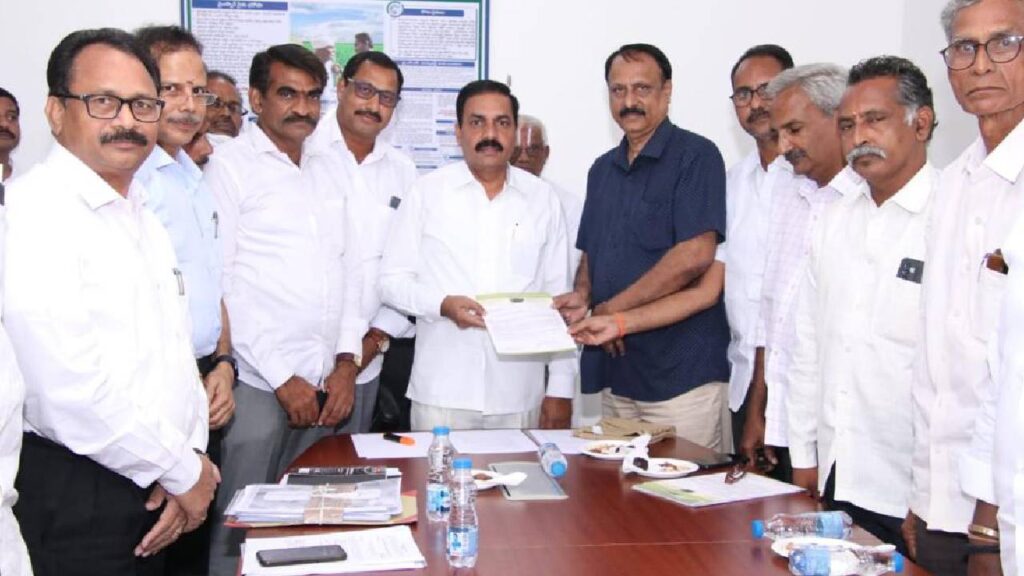 first South Indian Deputy Secretary overseeing the Parliamentary Notice Office in the Lok Sabha for 11 years before joining the Andhra Pradesh government in June 2021. His commitment to delivering results against odds is evident in his successful helming of APOILFED, which has turned profitable.
In a freewheeling chat with The Pioneer's Seelam Arozie, he shares the high points of his inspiring journey — from starting off as a farmhand to his specialist role in assisting MPs in parliamentary procedures, his passion for public service, and many more.
Childhood and the school of hard knocks
I was born to late Chavala Venkaiah and Peddammi, who used to eke out their living as agricultural labourers at Thokalavaripalem in the erstwhile Guntur district. I had primary education up to 5th Standard at an aided school in our village. Later, I joined a Catholic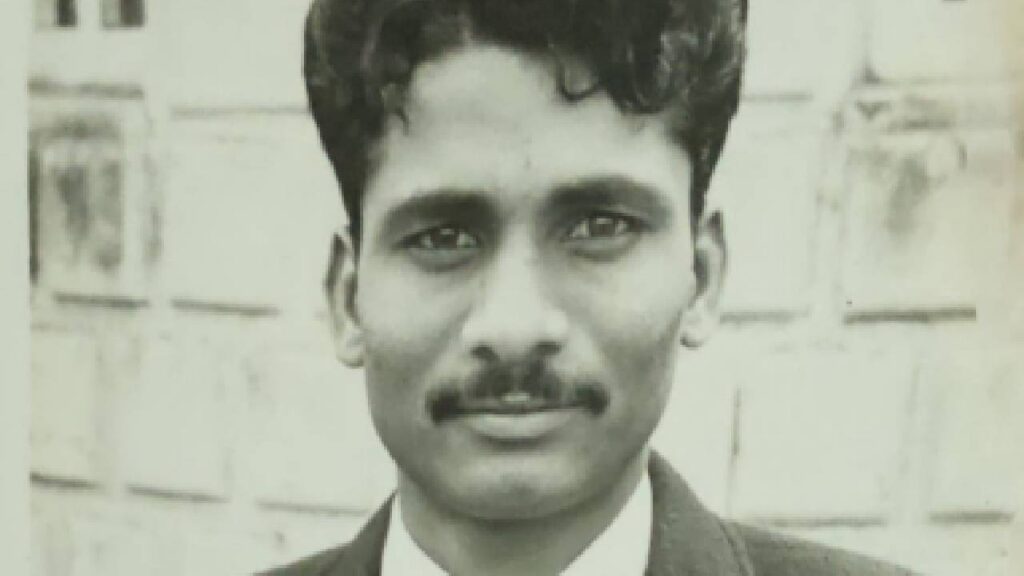 institute, St. Paul's High School, at Phirangipuram. However, I dropped out of the school after 7th Standard to support and complement my family's income. Thereafter, I passed SSC as a private candidate and went on to study Intermediate (Civics, Economics & Commerce) and BA (Economics, History & Politics) at Andhra Loyola College, Vijayawada. Subsequently, I joined Jawaharlal Nehru University, New Delhi, where I did my MA in Political Science and M. Phil in International Studies.
Dreamed of doing justice
As a child, I learned the hard way that life is a struggle. It has influenced my personality so much that I do not tolerate injustice even today. My childhood dream was to become a police officer so that I can do justice to victims of various crimes plaguing society.
JNU influence
After entering JNU, I observed that many of the students there were preparing for the Civil Services Examination. Inspired by them, I too made attempts and was successful in cracking the Mains a couple of times. However, I could not clear the interviews. Still, I
did achieve my aim of becoming a bureaucrat by topping the examination for Reporting Officer in the Lok Sabha.
Occasionally naughty kid
I would describe myself as a well-composed and calm boy, not really notorious, though naughty at times.
Fight over fish
One day, it so happened that I went deep into the woods on the outskirts of the village along with some friends to collect firewood. I came across a pond in which I noticed some movement in the water. Sensing it could be a fish, I entered the pond and extricated a fish weighing 6-7 kg with my friends' help. When I was returning home, carrying the fish as a trophy on my shoulders, an elderly woman from my village stopped me and staked her claim on the catch, saying the fish was caught in the pit on land that she wrongly claimed belonged to her. When I contested her claim, she did not listen and tried to grab the fish from me. I had to literally fight with the woman and run back home with the fish.
No regrets for not being IAS
I cleared the examination for Reporting Officer for the Lok Sabha and eventually rose to the level of Deputy Secretary. I have no regrets for not being able to crack the Civil Services Examination, considering that I have handled diverse assignments in Parliament. Incidentally, my present position is normally filled by an IAS officer.
Cherished moments
The moments I cherish most in my life are those when I met then Prime Minister PV Narasimha Rao, along with a delegation, for a discussion on issues facing students. I also value my stint as Assistant Private Secretary to then Lok Sabha Speaker GMC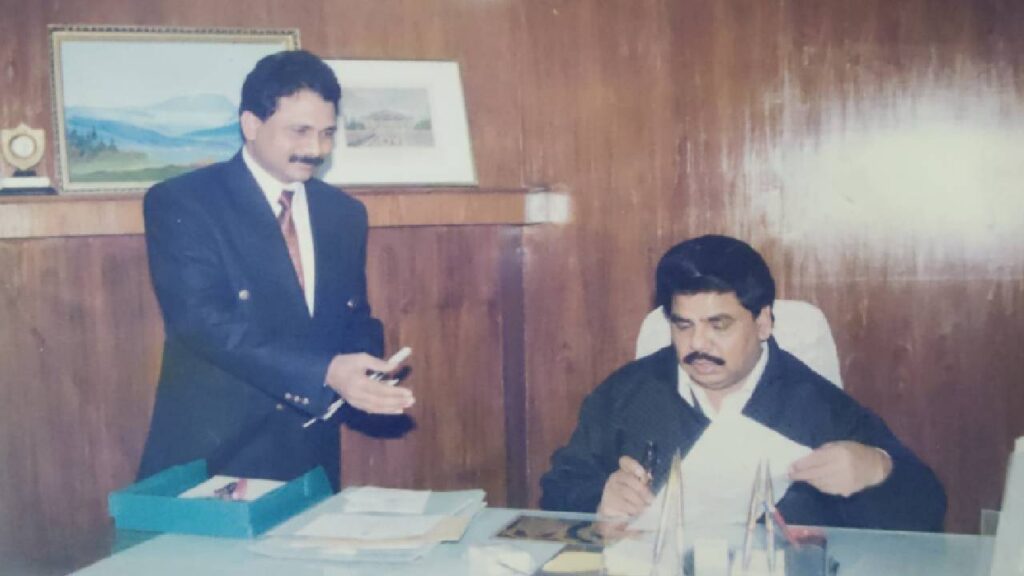 Balayogi. I am grateful to Balayogi for making me part of his efforts to work for the development of East Godavari and West Godavari districts of erstwhile Andhra Pradesh. I was part of his entourage to many countries. I cherish my duty in assisting the Lok Speaker on Rules of Procedure and Conduct of Business in the Lok Sabha on a day-to-day basis.
Memory that brings smile
There are a couple of interesting incidents to share. Being a village lad, I used to go on fishing expeditions with friends. Once some of us got into a pit and tightly caught hold of what we all thought was a fish. It turned out to be a snake when we took it out. We threw it on the ground with a shudder and took to our heels.
Sweet home
My parents were farm labourers. I have three brothers and three sisters. Of my two elder brothers, one is an orthopaedician. The other one, who was a bank Manager at SBI, died a few years ago. My younger brother is the Head of the Department of History & Archaeology at Andhra University.
My father and elder brothers always encouraged me to study, though my mother preferred to take me to work in the fields to augment the family's income. However, after my father's death, my mother too realised the importance of studies. In fact, when I was at the university, she prodded me on for further studies. We were a close-knit family, and it was a sweet home with everybody bonding well with one another.
Marriage and wife's support
It was an arranged marriage. I told my mother (my father had passed away by then) that I wanted to marry a science graduate who is the daughter of a teacher with village background and nothing more. I married Chavala Vasavi, a B. Tech in Electronics &
Communications Engineering. I owe a lot to my wife as she took care of our children's education when I was mostly busy with work at the Speaker's Office and was away from home on tours accompanying the Speaker. My wife helped in shaping my children's education. The most memorable moment in my life was when my elder daughter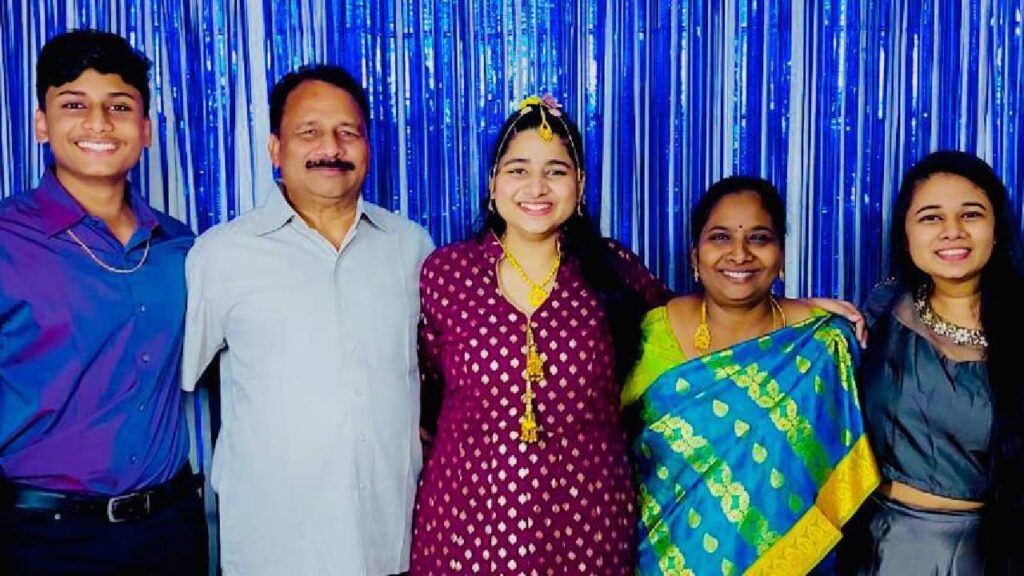 Lalithya Rao scored 97% in Engineering and later took up a job with Morgan-Stanley. My younger daughter Vegnuthi Rao, who signed up for a BBA course, and my son, Chavala Bhanodhay Rao, the youngest child, has just joined IIIT-Dharwad. They too are doing well in their respective courses.
Dealing with pressure
Whenever I feel pressure at work or in any other environment, I stay composed and
think positively to find the best solution that suits that particular moment. Besides, I practice yoga and do physical exercises. I do a lot of walking in the morning.
Hobbies and passions
Helping needy people to the extent I can is my hobby. I am passionate about learning and experimenting. Doing things in a different way gives me satisfaction. I spend my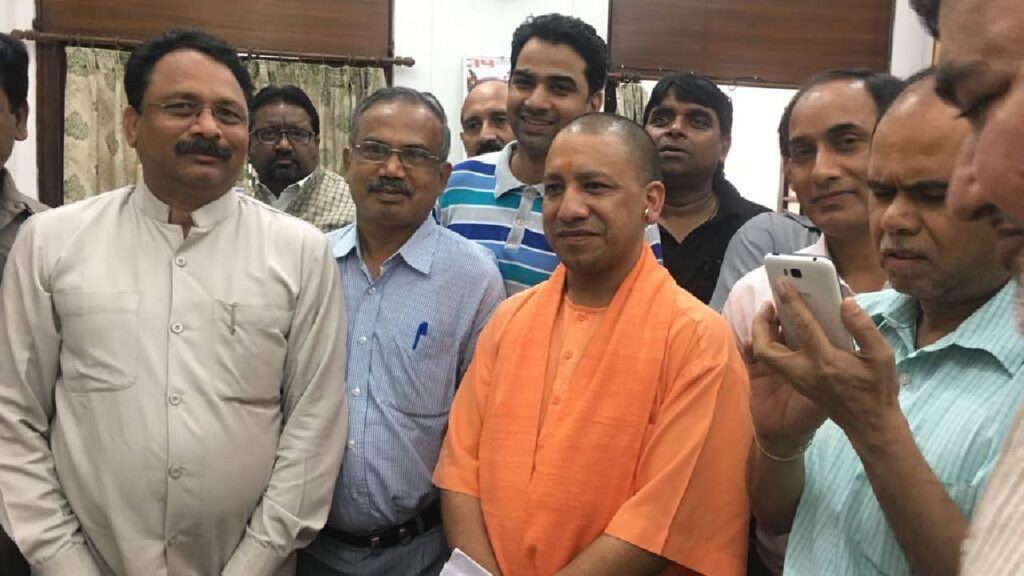 free time reading books and magazines. I am particularly interested in the biographies of renowned national and international personalities.
Happiest moment
When I won the Gold Medal at the State Athletics Meet in 1983 and subsequently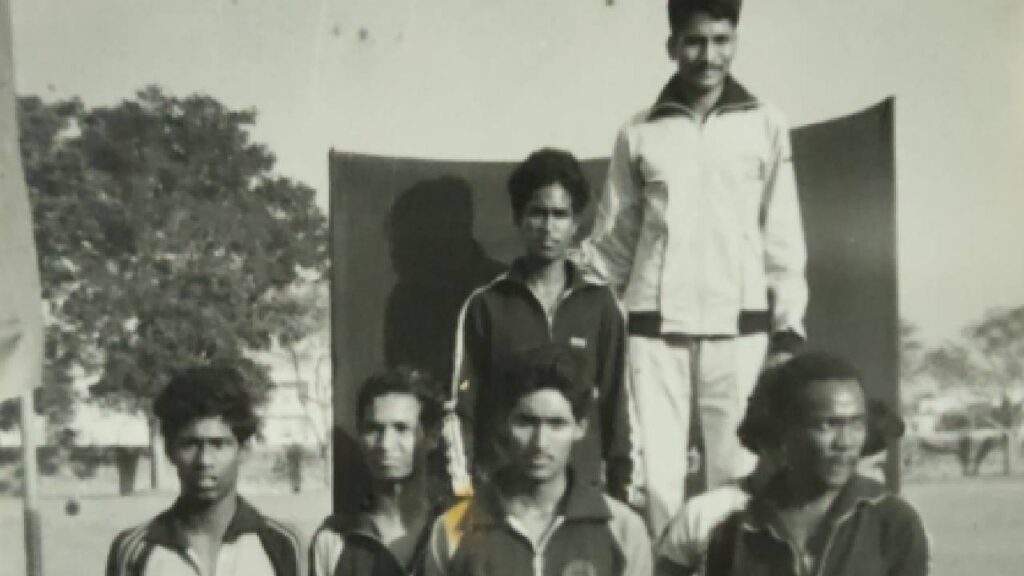 became the Athletics Champion of the Acharya Nagarjuna University in the same year.
Lowest moment
My father's death.
Tackling politicians
I read the profiles of politicians to understand their nature and observe them a lot to
know their temperament and act accordingly to help them out.
Describing self
I see myself as a simple man with a burning passion for achieving results.
Plans for the next five years
My immediate plan is to take initiatives to keep APOILFED firmly on the path of profits by sustaining the results achieved so far. Secondly, it is my wish to lay a sound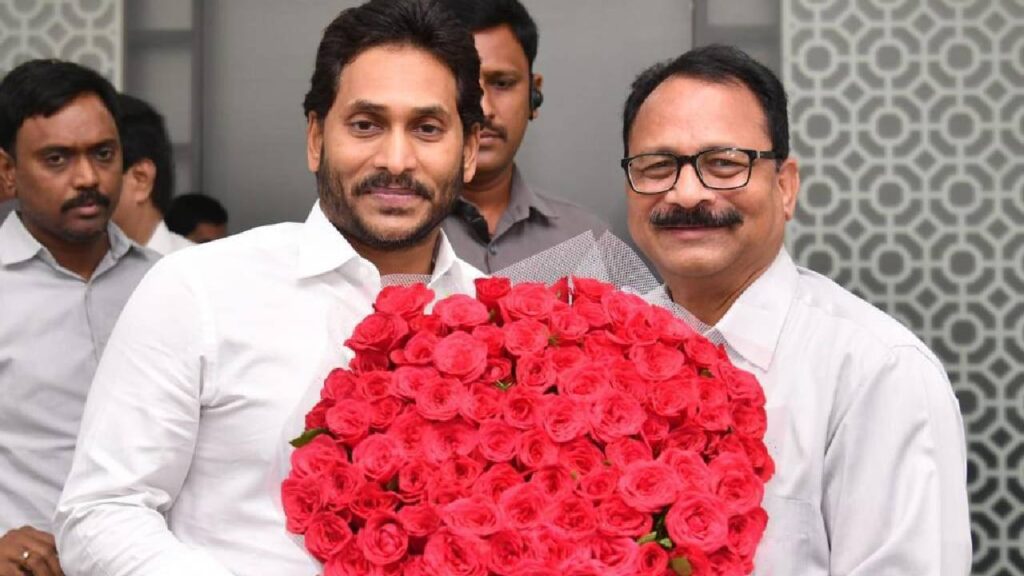 foundation for the Mulapeta Port (Bhavanapdu Port) during the first phase of its works. Finally, having worked with MPs in the 15th, 16th and 17th Lok Sabhas and assisting them in performing their duties, adhering to Parliamentary Rules and Procedures, and trying to develop their respective constituencies, I too long to serve people like them in my State.
RAPID FIRE
Your nickname at home: Bala
Favourite colour: Blue
Favourite food: Country chicken curry
Favourite movie: Where Eagles Dare
Favourite holiday: Sankranti
A city you wish to visit: Rome
Religious or spiritual: Very much spiritual
Favourite actor: SV Ranga Rao
Inspiration: Dr. B. R. Ambedkar
Driving force: Challenges