Telangana Pradesh Congress Committee (TPCC) senior vice-president Dr Mallu Ravi has the rare distinction of having gelled well with diverse TPCC presidents and Congress chief ministers whowere at the helmin erstwhile Andhra Pradesh at various points of time as well as the present crop of Congress leaders. Noticeably, Dr Mallu Ravi does his bit always to maintain the atmosphere around him positive.
In a candid conversation with The Pioneer's K Venkateshwarlu, Dr Mallu Ravi says he relies on the efficacy of teamwork when it comes to achieving goals, whatever they may be. No wonder, the Telangana unit of the Congress has entrusted him with key additional responsibilities of coordination and administration, apart from supervision of Malkajgiri and Secunderabad Assembly constituencies.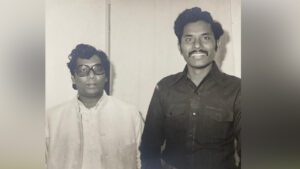 Childhood dream to become doctor
I was born in 1950 and brought up in Snanala Laxmipuram village of Wyra mandal in Khammam. I completed my HSC in the Zilla Parishad High School, Wyra. I did my PUC from SR&BGNR College, Khammam district, in 1969. Later, I joined Gandhi Medical College and completed my MBBS in 1976. I completed DLO (Post-graduation) from Gandhi Medical College. I served as a PHC medical officer from 1982 to 1989.
Becoming a doctor had been a dream from my childhood. Once our school had invited a PHC medical officer to grace the school function when I was in 5th class. That was when I got the inspiration to do MBBS, carried away by his dignified presence and the respect he commanded. I worked hard to achieve my dream.
From 5th class onwards and until I completed my education, I stayed in government social welfare hostels. I had waged many movements, including those for the enhancement of mess charges, scholarships, and for upgrading social welfare hostels to benefit SC and ST students when I was doing MBBS. During 1974-75, Kaki Mahdava Rao was the director and SR Sankaran was the secretary of Social Welfare Hostels. At that time, I was state president of Social Welfare Hostels Association.
During my days in Wyra ZPHS (1968-69), I was the school general secretary. It was the first victory in my life. During my days in the medical college, I was elected as president of the Post Graduate Union of Gandhi Medical College. I was also the state president of the Junior Doctors' Associations of eight government medical colleges of the erstwhile Andhra Pradesh State. I was then elected vice president of the All India Junior Doctors Association in the elections held at Mumbai.
I worked as Youth Congress Doctors' Wing chairman when V Hanumantha Rao was Andhra Pradesh Youth Congress president (1976 to 1980). I have been involved in social activities right from my days as a 5th class student. For, I was exposed to social discrimination at a tender age. People used to treat me and my close friend Mallempati Veerabhadram differently. Veerabhadram (a Kamma) and I used to discuss the perceived differences in society. I used to ask my mother and Veerabhadram approached his aunt to know the reason for this differing perceptions about various communities.
Both delivered the same answer that we could lose our eyes if we failed to follow the social difference. This caused great mental agony to me and I started to think of ways of changing society, particularly the glaring discrimination against SCs. I realised later that it was possible to achieve such goals only with political power and so I then took a plunge into politics. I used to stand first in every class. I had completed my MBBS with strong determination and become a medical officer. However, I quit as medical officer in 1989 and chose to become a full-time politician.
I contested during the 1991 Lok Sabha elections and won from Nagarkurnool seat but lost in the 1996 elections. However, I won in the 1998 elections.I served as APCC general secretary till 2004. I did not contest elections in 2004 due to an alliance with the TRS party (now BRS). However, the then chief minister Dr YS Rajashekhar Reddy gave me the position of Special Representative from Andhra Pradesh in Delhi with Cabinet rank till 2008 and I worked hard in that capacity securing clearance for 90 percent of the irrigation projects from the Centre.
YSR fielded me as the party's candidate in the 2008 by-elections from the Jadcharla Assembly constituency after the TRS candidate resigned. I won that election from Jadcharla general seat though I am SC. But I lost elections from Jadcharla general seat in 2009, 2014 and 2018 elections. I lost also in the 2019 Lok Sabha elections from Nagarkurnool. I have decided to contest as an MP from Nagarkurnool in the next elections. I am working in that direction.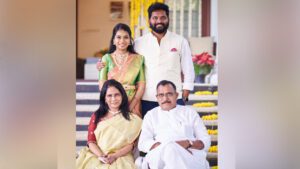 Family of doctors and politicians
My family has four doctors and three politicians. My father Akhilanda Das was an RMP (Ayurveda) and my mother Manikyamma was a homemaker. We are six brothers and three sisters. My elder brother, Mallu Anantha Ramulu, who was two-time MP and AICC general secretary and APCC president, is no more. I am second.Third one is Dr Mallu Venkateshwarlu, fourth one is Dr Mallu Rukmangadha Rao, fifth one Dr Mallu Prasad and sixth one, Mallu Bhatti Vikramarka, is CLP leader now.
Sisters — Ratnamma (late), Rangamma, Radha (late). We are all in good positions because of our parents' single-point agenda of educating us so that we attain good position. Besides, we utilised the government's social welfare hostels as well as scholarships and reached this level.
Staying in social welfare hostels and receiving scholarships happened only because of the then Congress government's efforts. Hence, my family members entered the Congress party, which brought the Constitution and provided all facilities to SCs and STs. It is still the only party that is striving to develop society.
Mallu Anantha Ramulu's impact
My entire family used to support my elder brother Mallu Anantha Ramulu, but I had entered politics without his influence. I contested from Nagarkurnool due to sudden death of my elder brother Mallu Anantha Ramulu at the age of 47 years. The Congress asked me to contest from my brother's constituency. The similarity between me and my brother is that we entered mainstream politics after quitting our jobs and contested elections.
Mallu Anantha Ramulu contested from Nagarkurnool, though he was from Khammam district because former chief minister late Dr Marri Channa Reddy fielded my brother from Nagarkurnool as there was no SC constituency in Khammam district.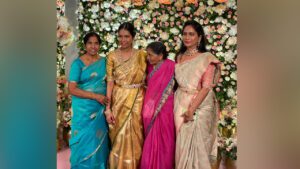 Marriage with Koneru Rangarao's daughter
I got married in 1983 to former Minister Koneru Rangarao's daughter Dr Rajabansi Devi. It was sort of love-cum-arranged marriage. I used to meet Koneru Rangarao as a student leader regarding social welfare hostels when he was Social Welfare Minister. I became close to him and his children. Later, my brother Anantha Ramulu and Koneru Rangarao arranged our marriage. I have two children-son Mallu Siddhartha and daughter Mallu Sruthi.
They pursued their higher education in America and did jobs there for some time. Now they are back in India. My son is looking after my family businesses and is my political heir. My wife and my children have been extending their full support and hence I work 24X7X365 days in politics. I have been fighting for bringing systemic changes.
Indira Gandhi political 'hero'
My political 'hero' is former Prime Minister late Indira Gandhi because she was a pro-poor PM. She brought 'Roti-Kapada-Makaan' and 'Garibi Hatao' slogans besides bringing Land Ceiling Act and going ahead with nationalization of banks. Rajiv Gandhi, PV Narasimha Rao, and Dr Manmohan Singh come next. In the state, I liked former Andhra Pradesh Chief Minister Kotla Vijayabhaskar Reddy because he was corruption-free. I like YS Rajashekar Reddy very much as he inspired me a lot by introducing Arogya Sri, Fees reimbursement and many other schemes.
I have moved closely with all Congress Chief Ministers since Kotla Vijayabhaskar Reddy. I was close to former TPCC president N Uttam Kumar Reddy. I am close to present TPCC president Revanth Reddy. I used to move closely with almost all Congress leaders due to my social status and the prevailing political conditions. I think positively and think that anything is possible with teamwork. Hence, I maintain team spirit with all top leaders to bring changes.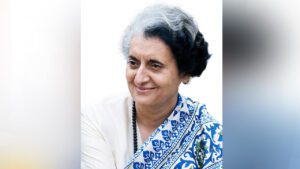 I drew inspiration from books related to Communism and the ones written by Ambedkar. The latter motivated me to join the Congress; otherwise, I would have joined one of the Communist parties. I learnt from books the need to maintain good relations with all. Hence, I am in good terms with all Congress leaders. I like the Indian Constitution very much.
My happiest moment was when Dr Rajashekar Reddy introduced Rajiv Arogya Sri because that provided Rs.2 lakh worth treatment in corporate hospitals to the poor. Another happiest moment was when SR Sankaran, as then Central Rural Development secretary in Delhi, accepted my suggestion resulting in MNREGA. I had requested SR Sankaran to show some way to stop Palamuru migrations. Maharashtra former chief minister VP Naik had been providing some work for the poor for 100 days.
I made a representation in this regard to then Prime Minister PV Narasimha Rao as an MP. Responding to it, PV set up a committee under the chairmanship of Manishankar Aiyar, including me, Mukul Wasnik and Sailaja as members. We submitted a report to PV requesting him to implement the Employment Assurance Scheme. However, the UPA government introduced the Employment Guarantee Scheme and that was my happiest moment.
Saddest moment
My saddest moment was when my brother Mallu Anantha Ramulu died unexpectedly due to heart attack. Another saddest moment in my life was when my mother died because she was the person who had one utmost for our education. I had never felt that sad even after losing elections.
Mallu Anantha Ramulu was top one
Three of our brothers-late Mallu Anantha Ramulu, Mallu Bhatti Vikramarka and me are in politics. However, I rate my elder brother Mallu Anantha Ramulu as the top one among us because he wasthe most talented political leader and a great orator. Some of his oratorical skills have rubbed on my younger brother Mallu Bhatti Vikramarka.
Mallu Anantha Ramulu served as AICC in-charge general secretary for nine states. He worked as APCC president and was close to Rajiv Gandhi. My brother would have become Chief Minister if he were alive because Rajiv Gandhi had given him an assurance in this regard.
However, our thoughts are one because we entered politics for the sake of bringing changes in society. I started a library in my village and became ward member and deputy sarpanch during my medical college days. I also started Yuvajana Sangam in my village and influenced people a lot.
Poles apart
Bhatti Vikramarka and I look poles apart, but our ideology is same. Our approachesare different because I have been doing politics from Mahabubnagar and Bhatti Vikramarka is doing it from Khammam district. The political weather is different in the two districts. I have been working in Reddy-dominated atmosphere; however, Bhatti works in Kamma-dominated atmosphere and hence our styles of working differ.
For example, I extended full support to A Revanth Reddy during the selection of TPCC president because Revanth Reddy's family had extended full support to me during Lok Sabha elections in Nagarkurnool.
However, Bhatti supported the candidature of D Sridhar Babu for TPCC president position due to his political compulsions. We discussed things but chose to follow our own path in supporting candidates with due regard to the high command's decision. We may have differences of opinion on some matters, but we have no personal differences.
We have good relations as biological brothers. We exchange advice and respect each other. In fact, we behave like friends because all my brothers, except Mallu Anantha Ramulu, stayed in my single room during my medical college days.
Turning point
Entering politics was a turning point in my life. I never regretted when I lost elections but my wish is to change society by working with all leaders remained.
Not changed political parties
We three brothers did not change our political affiliations because we believe in the Congress party, which brought us to this level. It would not have been possible for to us to reach this level otherwise. We are in a democratic party and we express different opinions freely. Ours is not a dictatorial party.
Goals  
My goal is to bring changes in society. Many changes have taken place in society since my childhood days. During my school days, the school management used to make me sit beside the classroom upon gunny bags. At that time, I used to feel very sad. Now there are no such instances in society. Still, I am working for bringingmore changes in society as a member of the Congress party.
My philosophy
I have never felt sad in a big way after reading the life history of Dr BR Ambedkar in my 11th class. Since then, I have never felt that I am facing a lot of troubles because they have been very minute compared to those faced by Ambedkar. I also follow Gandhism because Gandhi used to say that we have to give time to people to change themselves. I follow these two ideologies by mixing them.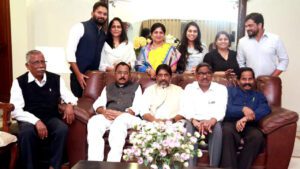 I will not express my views at this moment because it will become a controversy. However, I support Revanth Reddy's candidature for CM position as I am now in his team. The Congress party will win with two-thirds' majority in Telangana. However, the party high command will take a decision, like in Karnataka state, regarding the candidate for CM post: whether it should be TPCC president or CLP leader? Presently, I am working closely with Revanth Reddy.
In touch with friends
My close friend is still Mallempati Veerabhadram. We have continued our friendship, though he is Kamma and I belong to SC. I stay at his residence whenever I go to Khammam.
However, Veerabhadram is in the Communist party and I am in the Congress. I seek advice from Veerabhadram even today whenever I am down. Another friend, Sattaiah, an engineer, is also in touch. I also meet my other school friends whenever I go to my village. I behave like a friend with my brothers.
Quick bytes
Fav food: Now I am in 70s and, hence prefervegetarian food. Earlier, I used to like non-vegetarian food, particularly fish and chicken.
Fav colour: White
Habit: Reading
Treasured books: Books authored by Ambedkar, Gandhi and life histories of Abraham Lincoln, Martin Luther King Junior.
Favourite politician: Indira Gandhi
Favourite quote: Teamwork yields results.