When we are in a conversation with a very strong personality, it is normal to feel intimidated. But when it comes to KAJAL AGGARWAL KITCHLU, who is goal-oriented and supremely confident in her own skin, things are going to be different. An inspiring actress, she oozes so much confidence that your own levels of confidence go up too. She has appeared in more than 50 movies, two of which fetched her international awards too! As for her 2009 fantasy film Maghadheera, it went onto become the highest-grossing Telugu film of all time! She has since received so much of critical acclaim that a wax figure of hers has been put on display at Madame Tussauds, making her the first actress from south India to find space in the world-famous museum. When we got in touch with her, she was emotional! In fact, emotions were overflowing since she had embraced motherhood and battled the odds. She shares her high points, treasured moments, and plans with The Pioneer's SHIKHA DUGGAL.
NAUGHTY NYMPH
I had so much energy that I could not really contain it; I was all over the place. It was quite a task for my parents to handle me. So many incidents got me into trouble! Not that these incidents should be an inspiration to children, but I was always in trouble at school, though discipline was never an obstacle for me. I was very disciplined; yet,
who could stop my mischievousness? I would tom-tom scandalous happenings around, try and pull pranks! One day in school — it was the last day of the academic year– we had gone to the terrace just before our farewell party. No idea why, but I and a few friends of mine decided to jump onto the first floor! Others were clicking our photos from down when we were up there. Obviously, we got caught by the principal. My parents were called to the school immediately. Now I understand; there was no fun in doing that. It was such a dangerous move! If my son were to this now, I would die of a heart attack (laughs out loud). Ya, ya, ya — it was silly of me to do that.
AMRITSAR AND GRANDPARENTS
Travels to north are among the fondest of my childhood memories. Every year we used to do that. My maternal grandparents used to live in Amritsar; so, it used to be our summer vacation spot. In fact, my massi is still there! That used to be the best time for us to do that small townie stuff. We would travel north even up further as a family to J&K, to Katra, to Vaishnodevi because my parents are quite spiritual. These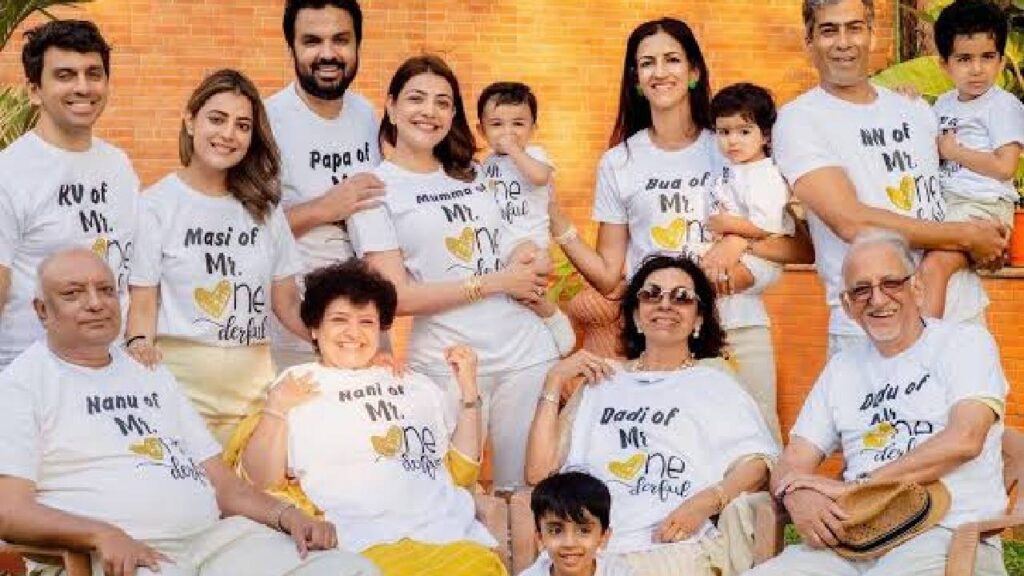 memories are deeply entrenched in me! For me, Amritsar will always be about food and extended family. My maternal grandparents are no more, but Amritsar will always be about them. I do not really miss too much of the city because I was not born and raised there. I am a very Bombay kind of girl!
DEALING WITH CONFECTIONERY BUSINESS
When my mother was into the confectionery business, it was not the way it is today in the food beverage industry. Today it is so easy to just go and open a cafe for yourself! Back in those days, there were only two to three varieties of cake, or you had to go to five-star hotels to pick up your cakes. So, when my Mom started this, she was pretty much the only one to be helming this in the city of Mumbai! Most of her important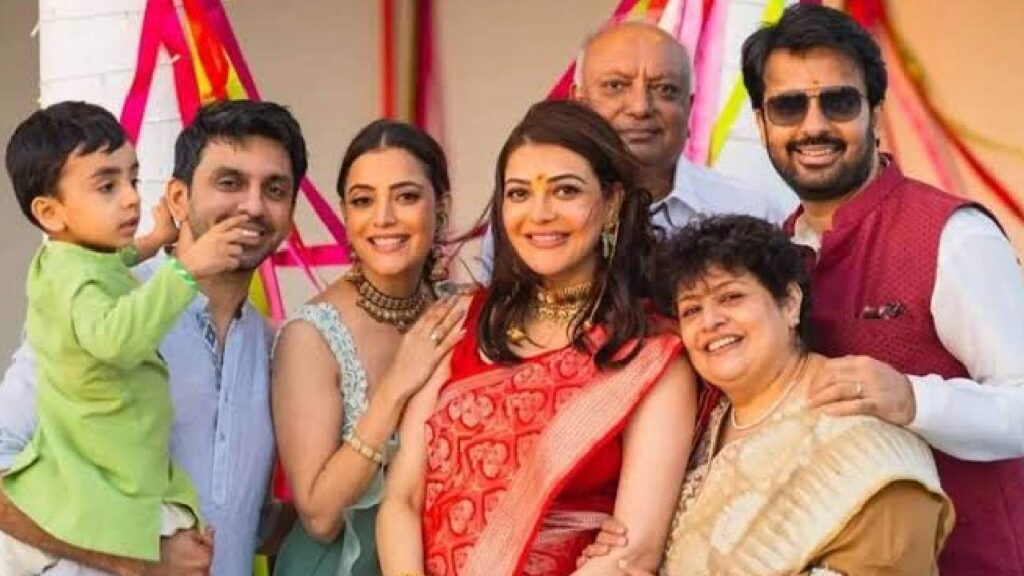 distribution sales used to come from the exhibitions we attended. We were three of us selling those cakes in the flea markets: I, my sister Nisha, and cousin Anshu. Part of the profits was kept for investing and the remaining used to go for charities. I got so much of exposure just as a child.
NISHA AND I ARE CRAZY ABOUT EACH OTHER'S BABIES
I am extremely close to Nisha. She is my best friend, my confidante, the harshest critic I have at home; the ever-needed cheerleader. She sets me straight, always has my back. I love her to death. We also fight like cats and dogs, but we are inseparable. My sister has always saved me from my parents innumerable times. I have put her in trouble so many times. Her wedding will always remain memorable to me for two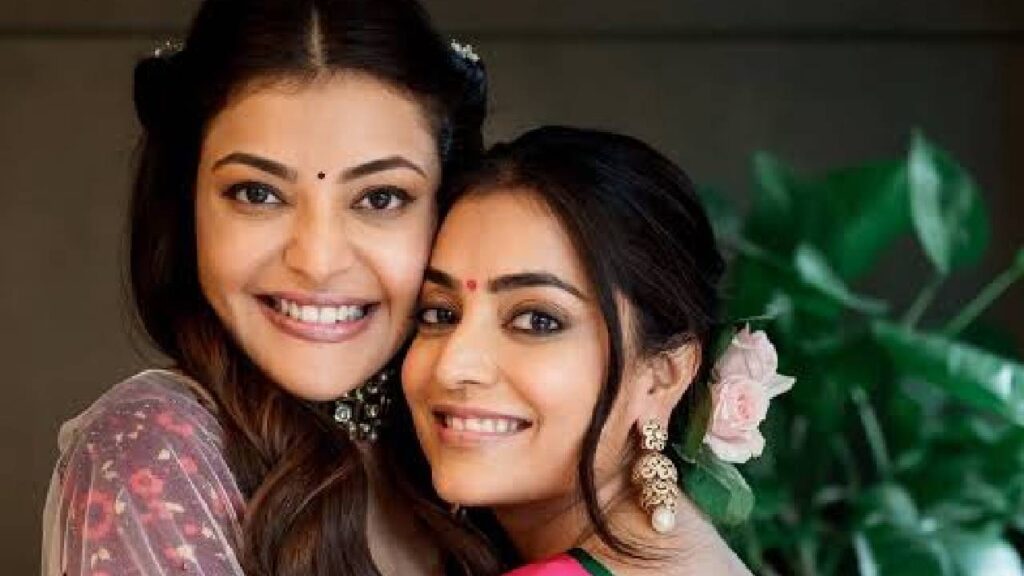 reasons: one, I was the happiest for her; two, that's when it struck me that she is not going to live with me anymore. Even though I travel so much for my work, it was always so lovable to come back to her. I was terribly heart-broken for some days. Now when she comes back to stay, it is not always the same. But what has changed is how we are crazy about each other's babies now. Her son Ishaan is my first born! That special maasi bond is irreplaceable!
WHEN MAGADHEERA BROKE RECORDS
After Magadheera broke records, I was instantly recognised from my debut film. But post that specific Telugu stint I had a reputation to proceed with and a social responsibility that I had to take care of. I started to become even more aware of the prospects for commercial success coming my way. My fans had started to expect so much from me that I had to repay all that love; that's all that goes on in my mind most of the time whenever I pick a conscious project. I am one of those actresses who live in a bubble, and I am happy being there. Before attracting fame even if somebody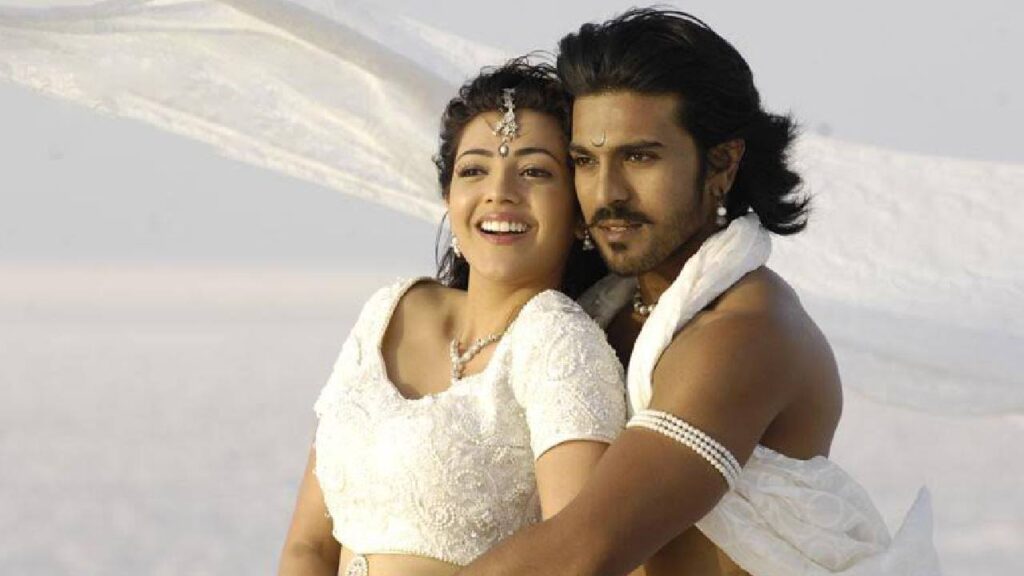 pointed a phone in my direction I never used to pay attention do it. But after becoming a famous star I could not be oblivious to someone shooting me in a public space. Personally, my personality has never changed! I love drama in any case, I am a loud person. And overtime my surroundings made me realise that success comes with a price, and I am okay paying that price. For example, I will always be under the radar but luckily nothing much was happening back then in my personal life (she chuckled). There was nothing to the rumours! I have pretty much become the face that you find in everyone's home because of my association with brands. Now it will be so hard for me to suddenly see if my audiences stop loving me, no actor or actress would wish that!
I AM A RAJAMOULI HEROINE ALREADY, GRATITUDE
I got an opportunity to work with SS Rajamouli so early in my career. Magadheera is one of his best! He is even more distinctive than a critically acclaimed director because his commitment to every tiny detail is commendable. He has his finger on the pulse of his audiences. He understands technical aspects and aesthetics so well, better than anyone in the country. His pre-production is so strong that as soon as he comes on the sets, he is very comfortable with his crew. You will never see him running here and there or giving instant commands! And whatever the sort of director he is, he has nothing to do with garnering rave reviews. He is that in his personal life as well. Even in his personal life, he likes his preparations to be done before hand! To be sorted is his modus operandi you can say. There is so much gratitude in me that I did not miss a chance to work with him in those days.
WOULD HAVE LOVED TO CONTINUE SINGHAM FRANCHISE
It would have been great if I had continued to be the part of Rohit Shetty's cop universe even in the sequel. It is very nice to see if a character can continue to live on-screen for an actor! But I don't have any regrets even if it was continued by Kareena Kapoor Khan. It was Rohit Shetty's choice ultimately; he would have had his own discussions with the crew. I still share a great working rapport with Rohit Shetty and even Ajay Devgn, all of us are in touch. You gain some, you lose some.
OF A WAX STATUE & A PRIVATE PREVIEW FOR HUSBAND
During my childhood, my parents took us to London. It was the very first time we went to the United Kingdom in our life. We were in London for about a month! In the middle of the trip, my parents decided to take us to Madame Tussauds. I had never heard about it before; I did not even know what it was about. I was gawking at those was statues in so much of awe not knowing in my 4th grade that one fine day I will have my own statue in the same museum amongst these prolific slots. It is such an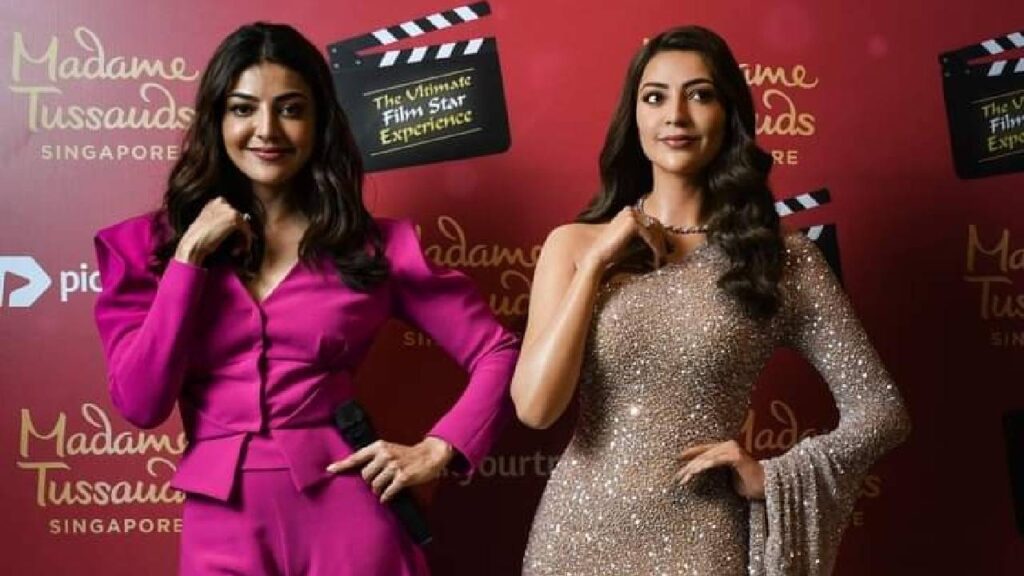 important place to be at because it is not just about actors—that museum has given space to politicians, freedom fighters, some pop stars, magnanimous sports person, very well accomplished businessmen. If your statue is there, it means you have made it in life! So, like any other young kid or sheepish child I was just clicking photographs with all these enormous celebrities standing before me. After that, all these thoughts went away and only thing in my mind was I will show these photographs to my children, period. Today I don't even know where the album is. So, many years later when the museum approached me—I only had tears in my eyes. How the universe actually came back a full circle for me. In fact, all of my family was crying. I was dating my husband when this happened, so he had to leave for Germany before the day of the launch was happening. I wanted him to see it anyhow, I took him for a private preview a day prior to the reveal backstage! So, he got to see it first. Besides, my colleagues from the south industry showed immense adulation!
CAN'T IMAGINE LIFE WITHOUT HYDERABAD
Telugu culture has somehow become an intrinsic part of my upbringing. I came here when I was twenty years old! I have spent my adolescence here. I can't imagine life without Hyderabad. One of the Telugu rituals were a part of my wedding because Tollywood gave me so much. This is so personal to me now. I wanted to pay my respects, and this was an ode to my film industry. And my husband is coming from Kashmiri roots. We met through common friends, 10 years ago. Pandemic made us realise we have to get married! Both sides of the families knew each other.
SHE IS ONE WITH HER BODY, MIND & SOUL
Spirituality is an everyday practice to me — you are lucky to be born with some sanskars but after that the onus is on you. Your karma will make those sanskars
flourish! Righteousness could be spirituality for me, not going to a wellness retreat though. The benevolent nature is spirituality to me! I have a living guru in my life who helped me embark on a true spiritual journey. He has changed my life!
THERE IS NO PLACE FOR DRAMA IN MY RELATIONSHIP
Gautam is taking care of so many aspects of my life. He helps me with my finances. He helps me with my business decisions! Co-running a home or co-parenting, he's my soulmate. Anxiety, stress, fear, if I am feeling way too overwhelmed, my happiness, if my heart is just bursting with love for Neil, my husband will get a phone call. So,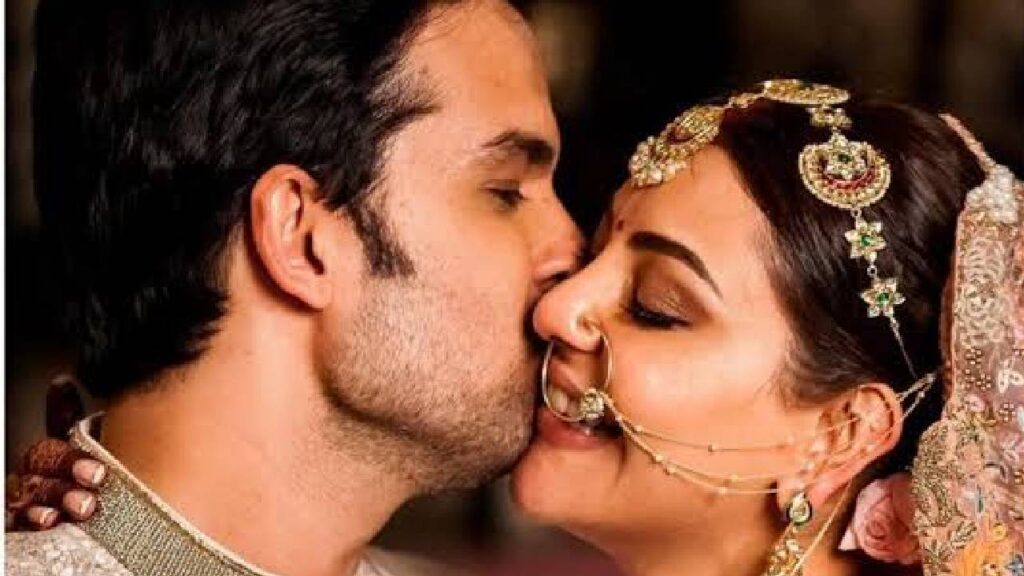 basically he's that man I turn to for all the emotions I have in me! We never had the need to invade each other's privacy. He doesn't leave me alone, but at the same time he is there to facilitate my growth: that's our kind of partnership! There's no place for unnecessary drama in our relationship.
NOW, ITS FOUR FILMS A YEAR FOR NEIL
The paparazzi around our kids can reduce. They don't know how to handle those who are too young. My child is a toddler! Guess it's also their love, I don't hold them accountable for it because they are excited to see my baby. I am not obsessed about Neil, but I am always thinking about all the organizational activities to be done for him if I am unavailable at home. Earlier, I used to work 365 days a year and most probably go for a vacation for approximately 15 days, okay? It used to be eight films a year, but from the time my son was born, it has been four films a year. I have deliberately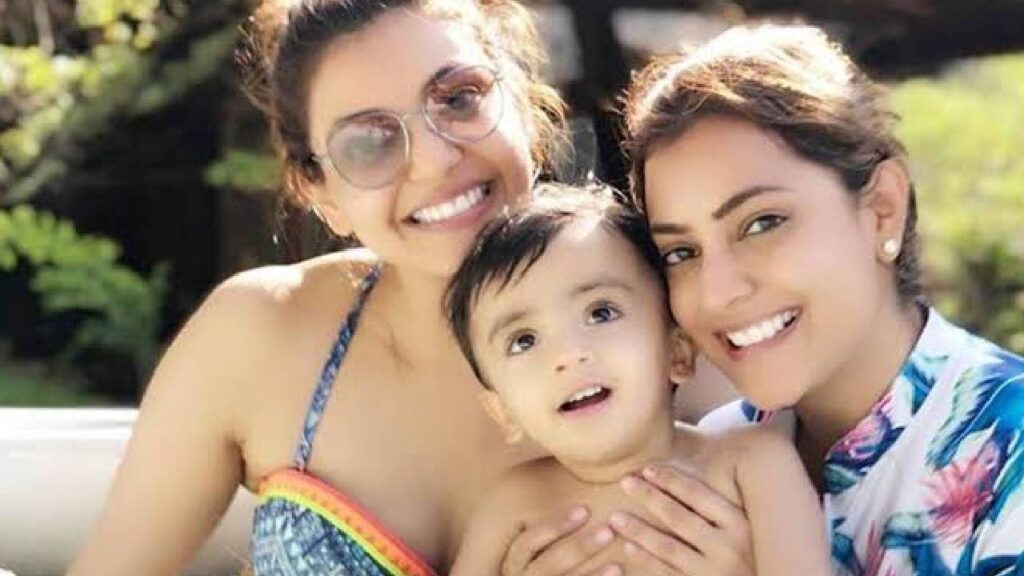 reduced my time on the professional front. I will not do anything to compromise on his time and development! It's the best feeling to wake up early morning and cuddle him. But he says papa more than mumma, he only says mumma in despair (Kajal bursts out laughing). He does this army crawl, oh my God! We want to raise him to be conscious, compassionate with his values and morals in place.
I TOOK THERAPY FOR POSTPARTUM DEPRESSION
I had to take a sabbatical during my pregnancy because I had a really difficult first semester, I was throwing up way too much. My postpartum depression had nothing to do with my career, and I was happy that I had delivered Neil but why don't we address these issues? This really was the low moment of my life! My life didn't feel the same to me anymore. I would keep crying thinking what am I doing all day? I felt like a cow! I had never been so big in my life, that was so difficult for me to deal with on a personal level. I did not care how will my fans react but just for self-reflection. Moreover, I am not used to taking a break from films! Been working from the age of sixteen and suddenly these gears were shifting for me; that put me in a tizzy. Because I was feeling so uncomfortable I even had to step out from a Nagarjuna starrer. It was an action film, and I didn't want to risk my pregnancy! My industry was super excited for me when I was pregnant. Having said that, I took therapy for postpartum depression because those mood swings did not seem normal to me at least and it was actually my mother who was at her encouraging best. I was staying with her for more than a month after my childbirth. But hysterically my husband got the short end of the stick! He took it with a pinch of salt and even he accompanied me for therapy few times. He never made fun of me!
BUISNESS IS IN MY DNA
Business has always been in my DNA! I am very much my father's daughter when it comes to entrepreneurial ventures. Don't get me wrong: I do love acting to bits but there is something very intrinsically special about doing business, especially on your own. From creating a product, doing something that could be useful for someone, supporting other businesses that can facilitate a better life for anybody else: that for me is the joy of being a businesswoman! I am lending my own name to so many
endorsements these days but creating it from scratch is some other feeling altogether. Being involved as an investor has helped me so much in building my communication skills! Whenever I am involved in the basic decision-making process, that gives an adrenaline rush in the boardroom. I am happy to see that the times are changing, those stereotypical notions are not so much in your face these days. We are the women who come from a strong backing nowadays. I am an established woman already and I don't think anybody can try take authority over me. I very well know how to command! But yes there was a domination of power in the initial years when I just stepped into the game of sexism, but it has dwindled over the years. I am enjoying equal status now! This could only happen because women now know how to put their foot down.
QUICK BYTES
PINCH ME MOMENT OF LIFE: When Neil was born.
THE LATEST THING YOU DISCOVERED ABOUT YOURSELF: I have tremendous patience.
FAV CUISINE: Thai and Japanese
PROUDEST MOMENT OF CAREER: A wax statue to myself!
FAVOURITE COUNTRY TO STAY IN: London