In a world where the dictum 'fake it till you make it' is proven to work, here is Bobby, latest sensation from the Tamil film industry, who was notoriously truant at school, but humble to the core. So humble that he did a few films as a star for camaraderie, regardless of his privation. Taking in his stride deceit and deception in the tinsel town, Bobby Simha, originally called Jayasimha, today makes deals on his terms.  The leading actor of JIGARTHANDA, who won a national award, speaks to The Pioneer's Shikha Duggal about his indiscretions as a youth and how the school of hard knocks gave him lifelong lessons.
Used to run away from hostel, bunk classes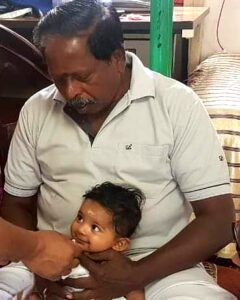 As a child living in a hostel, I used to feel overwhelmed by emotions. There was nothing sangfroid about me as a child at all. It may sound unbelievable, but I used to run away from my hostel. The warden was always after me; often catching me in the act! I was put in a boarding school as I had been bunking classes almost every day in the city. I did have squabbles with family regarding my education (laughs). Mathematics was a tragedy in my life.
Became lorry cleaner to avoid studies
My parents shifted from Hyderabad to Kodaikanal in 1995. My hostel was in Vijayawada, mainly Mopidevi. I did not like the atmosphere of the youth hostel. I used to disappear for a month or so, and then return. Yes, I had my gang of friends. I never used to go alone! We used to go to Challapalli village. I do not know what struck my mind, but amid all this I became a lorry cleaner also and went to Gwalior. Chumma. I did not want to study! I was poor in mathematics; hence, whenever my examinations were nearing, I sneaked out. Of course, I had my cousins in Andhra; so, there was no need to panic.
From changing local trains to hitch-hiking
My parents were always hunting for me because of my ways.  That put me into trouble! Mind you, I reached Kodaikanal one day without any penny in my pocket: by switching local trains and hitch-hiking in cars! I am talking about adventures during my eighth standard. I started watching films with my cousin, instead of studying. Now I have this plan of making all these memorable incidents of life into a feature film with my son. It will happen as soon as he turns eight years old! I will be directing it.
Moula Ali boy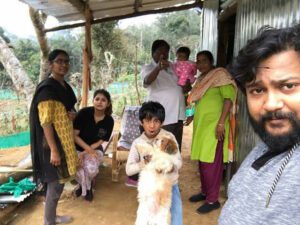 Presently I am residing in Chennai with my family. My parents are in Kodaikanal! My dad used to be the caretaker of a gigantic property back then; that is why we shifted there in 1995. He then got involved in agriculture. Mother has always been a homemaker. In am from Moula Ali in Hyderabad. I will soon be coming down there! I know everything has changed. Whenever I get two days' break, I do come down to Hyderabad and explore my locality.
Loves Irani chai
Irani chai is my fondest memory. I am still in touch with two of my childhood friends. I like to surprise them. I am a Telugu guy and I love Andhra food much. Whenever I am in Hyderabad, mutton curry must be there! That is, alongside, pappu, ghongura chicken, and chutneys. All of us speak in Telugu at home. I do not miss Hyderabad, because I know I have to shoot there. Sometimes you can spot me at Charminar having paaya and biryani if you are lucky!
Friends belonging to Badaga tribe
In Kodaikanal, because of the increase in population, there is pollution now and so much of deforestation is happening. You should have seen the forests in the Nineties! The density was unimaginable. It is my most favourite place to visit always — not overseas but Kodaikanal. There is that pin-drop silence there that we as actors really need sometimes. I have a scenic view from my house! The climate also keeps calling me back. There are no tribals anymore. But remnants of them are still visible in Ooty. I have friends from a community called Badaga tribe. You should taste their food — so delicious!
From Jayasimha to Bobby Simha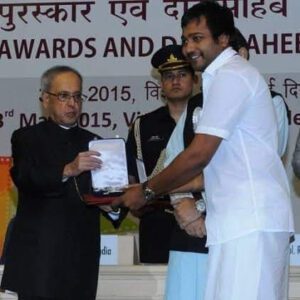 At school, everybody used to call me 'Simha', though my pet name was 'Bobby'. Karthik Subbaraj then suggested that I should keep 'Bobby Simha' as my screen name. He also started calling me so on the sets and a reporter picked it up. I saw the headline. Then I thought, why not!
Not yet a megastar
I am not a superstar yet (giggles). I never thought I would become famous. My only ambition was to come on the celluloid. Suddenly my movies started attracting that infections energy and now I am known to be a big star of the Tamil industry. Deep down, I feel a little downhearted because my privacy is gone ya. I can't go out without getting clicked! It really is a downcast! It is irresistible in Chennai; fans go crazy mama.
Denigrated, rejected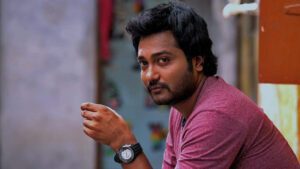 But there was a time when I was bashful. When I was doing the job of a salesman, I had faced a lot of rejections. 'No, sorry' used to be the stock answer! Some even screamed me away, I felt insulted. The first time I felt that someone is being rude to me na, I shed my reserved nature for good. Nobody respects salespeople! They think they are spineless, but it did improvise a lot many internal qualities in me. Every second of those jobs I felt disparaging. If I had not met my target, my boss was always there to reprimand me! This is not what I had wanted. I was doing these jobs purely for survival. I used to save that money for my appointments with directors. Chennai was expensive then! From my house rent, charges for water, petrol, and my portfolio: I had so many costs to cover. I saw failures, met con artistes! But all these incidents helped me in becoming mature.
Cheated during days of struggle
Sometimes acting also has moments of discredit. Initially I was running behind big shots doing 'sir', 'sir' and 'sir'. In 2008, I did a short film, but the director did not allow me to dub for my own scenes, saying your voice is second-rate. He actually asked me to find a dubbing artiste for myself! Whenever I was conned in this industry like this, I learned a lesson. There is no godfather maa! That short film was also made on my money — from the money I had saved while working for a BPO company. There was also a time when I was signed and locked in a big production house and all of a sudden the director goes out of the room and announces somebody else's name as the lead actor. I was shocked! Even after a tragic incident like this, I have cameo shots for my contemporaries on their special requests.
Won't act according to everyone's preferences now
I am a respectable actor today; I have earned it. I do argue with my directors, quite openly when it comes to my acting profession! I am the leading actor; I should like what am I showing on screen. I will not act according to your whims! I have options. After JIGARTHANDA, I did a mistake. I did short films for the sake of friendships. They think I am there 'macha'; so, they request for some time that their film will sell. After doing those films, I go; what the hell? I can help you with finance, but I am not going to give my screen presence to anyone and everyone now. Bobby Simha cannot change your fate! I will bring you business, but it costs me a downfall in my filmography. Distributors are unable to analyse my market value because of these blunders. Now I have terms and conditions to work!
Wife not an actress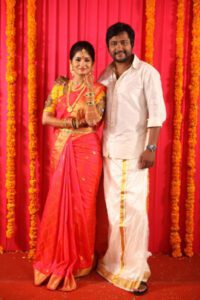 My marriage changed me. There is wrong information out there that my wife is an actress. She just auditioned in Prakash Raj's company. The movie was a remake of Happy Days. She was dropped from the auditions. She used to do films when she did not have college, to pass her time. She is not a full-fledged actress! We met on my film set. We were having a deep conversation about films and her preferences.
Misses Chiranjeevi
Vijay Sethupathi and I started together. We were nothing! Chiranjeevi, Kamal Haasan and Rajnikanth were my memorable co-stars. I miss them! Within a blink, Chiranjeevi garu can change his reactions for the scenes; his eyes really speak! And then comes these press meets; a few media outlets like to write unwanted stuff about me. Media should be responsible! They write callous stories about us for their revenue. I can recognize their faces in the press meets and hold my ground-I do not interact with them at all! I am not obligated to give them a byte. Some headlines made me uncomfortable in the past! I come for promotions, and they do this.